If you are in need of skip hire in Derby, then you've reached the right page. This service is well-suited for construction jobs, home clear-outs and DIY work. If you require a convenient way of disposing of a large amount of waste then try Willshee's.
A family-owned and operated waste management specialist, we pride ourselves on our high-quality and convenient service. We will make sure that all of your waste management needs are covered.
Since establishing in 1984, Willshee's has grown to become one of the leading waste and recycling companies in the Midlands thanks to our reliable and sustainable service, which ensures all of our customers' needs are adhered to.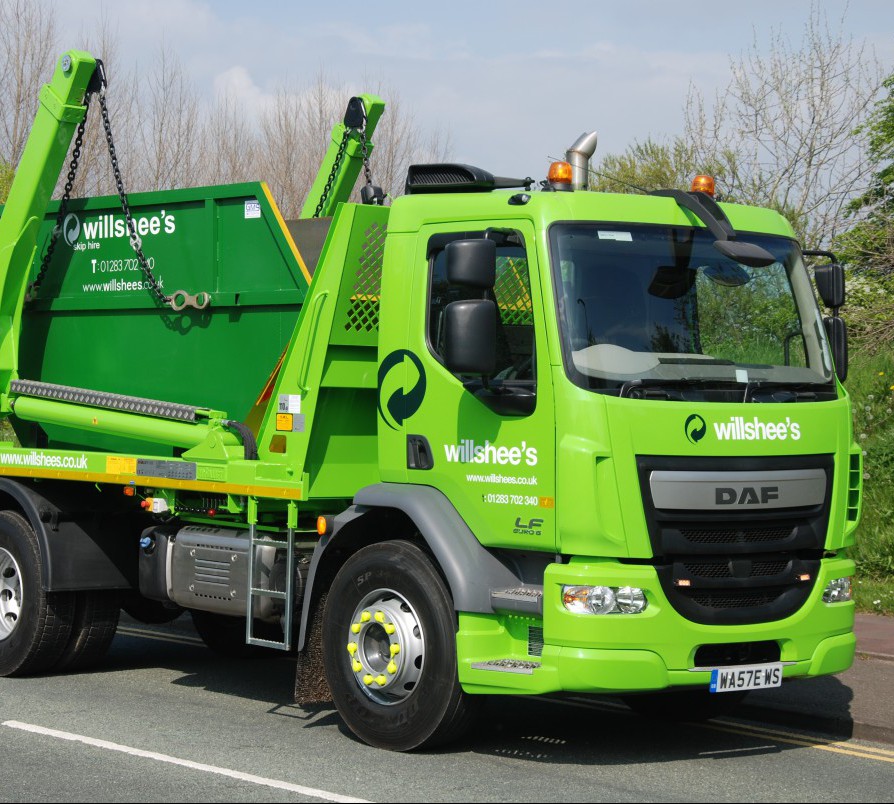 | Skip Size | Used For |
| --- | --- |
| 2-3 Cubic Yards | Small-scale domestic DIY projects |
| 4-5 Cubic Yards | Bigger domestic jobs, like refurbishments |
| 6 Cubic Yards | Smaller professional building jobs |
| 8-10 Cubic Yards | Medium-sized professional building jobs |
| 12-16 Cubic Yards | Maxi Skips |
| 8, 12, 14 Cubic Yards | Enclosed or lockable skips that have a roof |
| 20, 25, 35 Yard Compactor 40 | Large construction projects with a large volume of waste |
Over 30 years in the waste management industry has given us plenty of experience with what works and what does not when it comes to our service. Our organisational and logistical skills mean that we will always work out the best solution for you. This is why we believe that we are the best choice for skip hire in Derby and throughout the Midlands.
Need advice? Get in touch – we'd be glad to help you with any questions.
A versatile service
Willshee's offer domestic and commercial skip hire in Derby and throughout the Midlands area.
Our service offers versatility and will cover you no matter how much waste you are dealing with. We have skips ranging from 2.5 cubic yards to 40 cubic yards in size, with both open and enclosed options available.
2-3 cubic yards is perfect for small-scale domestic DIY projects
4-5 cubic yards is more suited to bigger domestic jobs, like refurbishments
6 cubic yards is for smaller professional building jobs
8-10 is for medium sized professional building jobs
12-16 is maxi skips
8, 12, 14 yards is enclosed or lockable skips that have a roof
20, 25, 35 yard compactor 40 – large construction projects with a large volume of waste
A wide range of experience
Willshee's works with a wide variety of businesses in the Derby area, whilst also providing a first class service for individuals and festivals and events, including the Download Festival and the Sausage and Cider Festival.
In addition, we have state of the art recycling centres, which have been built to ensure that we are constantly moving forward and meeting the ever changing legal requirements and recycling techniques. Recycling is enormously important in the waste management industry and we make sure we stay up to date on all of the latest developments in this sector, so that you get the best possible service.
Qualified and ready to help
We are accredited with ISO 9001, ISO 14001 and 18001, as well as being awarded an approved Safe Contractor, promoting higher standards of competence within the industry.
Please note, the following cannot go in our skips; asbestos, batteries, paints, solvents, pressurised containers, gas bottles, clinical waste, liquids of any description, fridges/freezers, tyres, fluorescent tubes.
Please contact us or call us on 01283 702 340 if you require skip hire in Derby or in the surrounding areas, and we will be more than happy to help and offer advice.